Newsletter
Where to start…
So far in 2021, we have brought you
Worldwide Collaborations Stretching from Africa to Canada
GŴYL 2021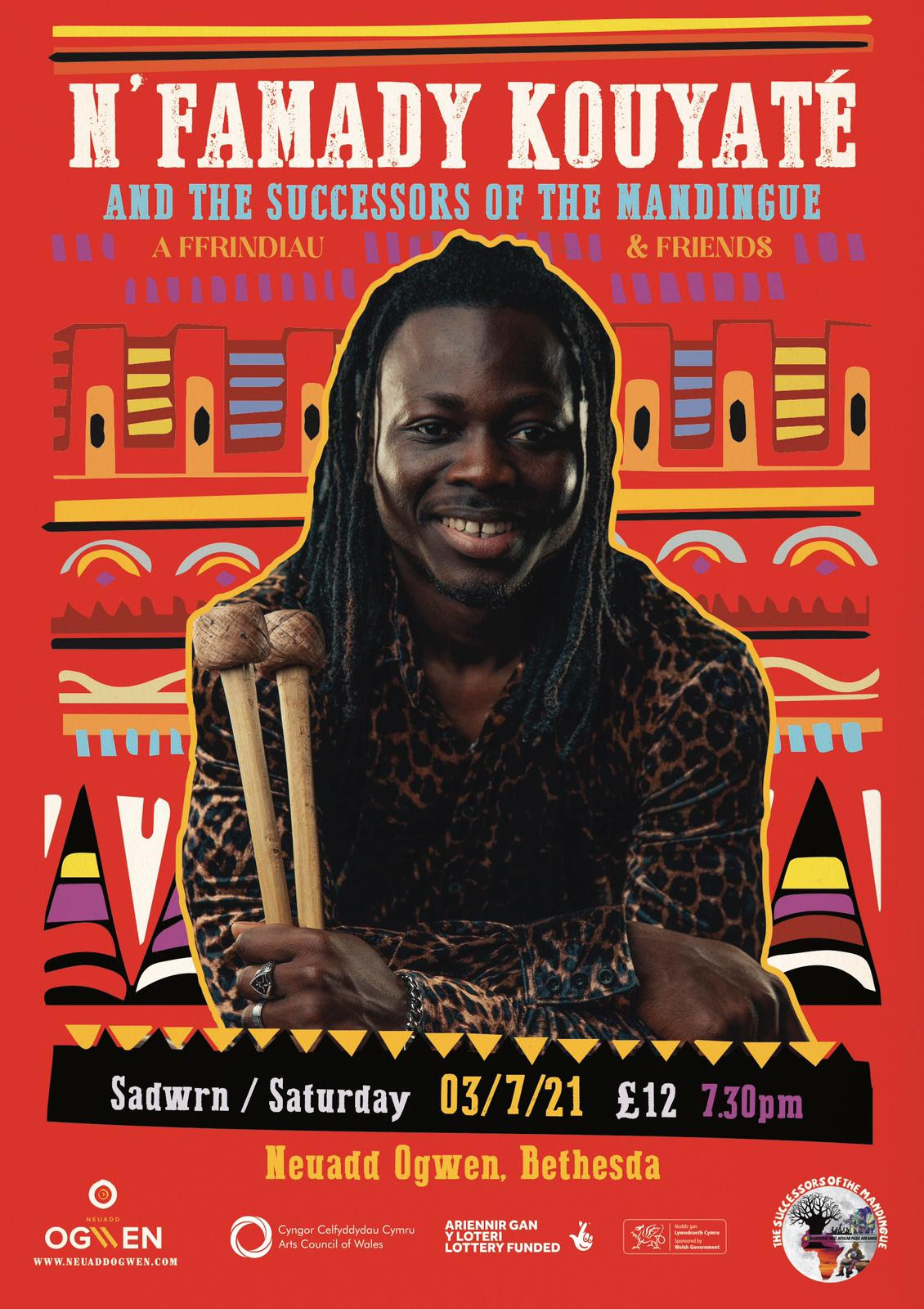 Our first LIVE gig of 2021 took place in Neuadd Ogwen, Bethesda on July 3rd 2021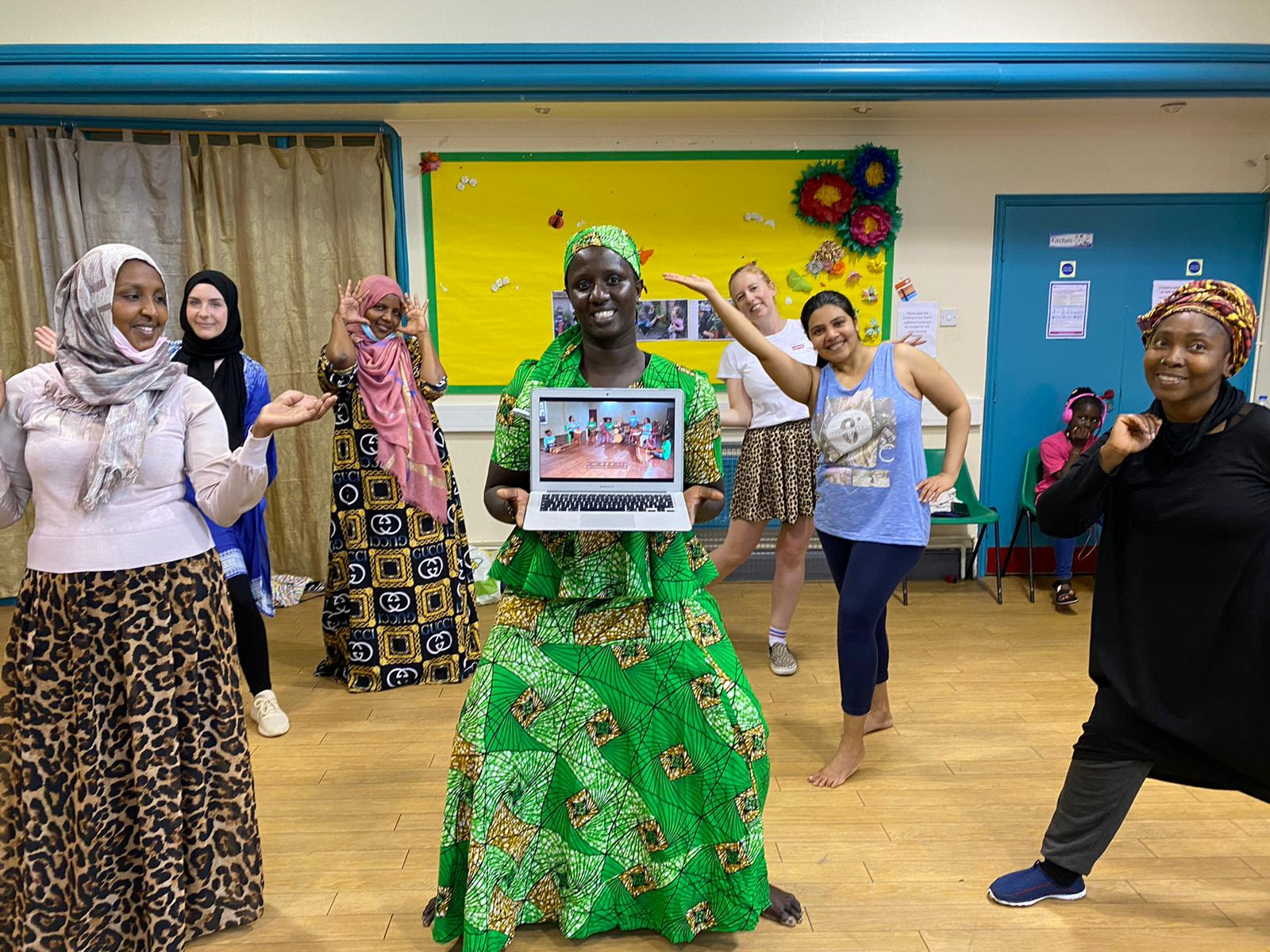 Women's Dance Collaboration Workshops
It's been a busy couple of weeks, with lockdown easing, but we are ready to catch a vibe with you all once again.
With that said, we are proud to announce the release of N'Famady Kouyate's debut EP 'Aros i fi Yna' out on July 30th 2021 on Libertino Records.
The EP represents N'famady's musical journey from Conakry to Cardiff, and features the first single 'Balafô Douma' .
This collection of songs are full of vibrant sounds and colours, a mesmerizing and joyous introduction to a truly international artist.
GET STREAMING AND SHARING!
Aros i fi Yna https://bit.ly/ArosIFiYna
The forthcoming EP features guest appearances from Gruff Rhys (Super Furry Animals), Lisa Jên Brown (9Bach), and Kliph Scurlock (The Flaming Lips). 
"The sound of unfettered joy…that's utterly utterly wonderful" – Adam Walton BBC Radio Wales.
GIG NEWS – Want to see The Successors of the Mandingue live?
4th of August 2021 – The Successors of the Mandingue have a live gig at The Wales Millennium Centre
Tickets are available on the Wales Millennium Centre website –
https://www.wmc.org.uk/en/whats-on/2021/the-successors-of-mandingue
Use discount code SUCCESSORS2021 to get them half price!
N'famady and The Successors of the Mandingue will also be playing at Greenman Festival 2021
As part of our Arts Council of Wales Connect and Flourish project we are doing a survey to find out what appetite there is in Wales for African arts activities and the potential interest in an all Wales Wales-Africa festival.  Please complete one of our surveys – it takes two minutes – honest!

The first link is for individuals, the other is for venues/events/promoters/organisations.
We also have the following forthcoming open workshop:

 African dance workshop with live drumming, summer fun and a warm up for Butetown Carnival.
Wednesday 25th August in Bute Park, Cardiff (weather permitting) message us for details.

To book, please contact Cathryn on 07806771275 or admin@successors.co.uk
FOLLOW OUR SOCIALS FOR UPDATES